Welcome
Aloha and welcome to my website!
I'm Lea Siebert, Hawaii- and Arizona-licensed acupuncturist and massage therapist, nationally certified diplomate in Oriental Medicine, nationally certified consulting hypnotist, and Reiki Master. I am uniquely qualified and the first to bring HypnoPuncture to Pinetop-Lakeside and the White Mountains community from the Big Island, combining the wisdom of each of these ancient healing practices for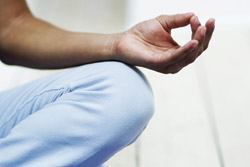 a uniquely profound synergetic approach to help you more quickly enjoy the abundance of health and life you envision.
If you're looking to naturally enhance your health and take care of your body, you've come to the right place. You have the choice of several therapies and modalities, individually or more powerfully in combination, to help you achieve your goals.
As a NCCAOM-certified Oriental Medicine professional, NGH certified consulting hypnotist, massage therapist and Reiki master, I can help you transform your vitality and your life for the better. I can help you look and feel your best. I can help you define and overcome obstacles and challenges of the past, to focus with calm confidence on building and drawing upon your own innate inner strength and wisdom. Do you sometimes feel you just survive? You can quickly thrive - in mind, spirit, and body, and in sports, school and career. And I can help you enjoy yourself along the way.
To schedule an appointment or to ask questions, just click on "Contact Me" and send me a message. You are also welcome to call or text the number listed on the Contact Me page.
Mahalo for visiting, and have a great day.
A Sampling of Testimonials
for Lea Siebert, LAc, LMT, CHt
Oriental Medicine is a holistic system of care that has evolved over the past 3000 years. It utilizes acupuncture, herbal remedies, diet, and exercises to maintain health and wellness and treat illness. Hypnosis and Oriental Medicine amplify the benefit of each other for a synergetic result. Oriental and Western Medicine complement each other and can be integrated to offer optimal health care. Each system of medicine has its own area of greatest effectiveness.

Massage Testimonies
Massage for Body Aches
I drive tour busses on a route that includes a stop in Page. I make a point of getting an appointment with Lea for a massage every time we stay in Page. She has terrific hands that find and relieve all the kinks and I always enjoy visiting with her. I get a lot of massages, and I never miss a chance for a massage with Lea. She's the best.
P. Ullstrup, Scottsdale, AZ 2005
Acupuncture/TCM Testimonies
Auto-Immune Disorder Reversing with Acupuncture and TCM Herbs

I can type this letter today because of the acupuncture treatments I started 4 months ago. When I was diagnosed with an autoimmune disease called Mixed Connective Tissue Disorder 8 months ago, my body was in so much pain that I needed help getting out of bed in the morning. I needed help holding a cup of coffee! The specialist put me on steroids and the pain subsided, but he warned me of the side effects so I knew it was not a drug I could use for long.
This disease doesn't go away. None of the drugs used to control the pain and reduce the inflammation can be used without serious side effects. Needless to say, I needed something more than conventional medicine could provide.
A friend referred me to Lea Siebert for acupuncture. I was skeptical and a little afraid of subjecting my body to more pain. She assured me it wouldn't hurt. Other friends told stories of success with a variety of medical problems and before long I decided to give it a try.
I felt relief after the first treatment. My body has a long way to go but I feel hopeful for the first time in months that I might be able to live without pain again. After 10 treatment, my body is almost my own again. Chinese herbs compliment the treatments and are helping to build up my immune system.
Lea Siebert and acupuncture have given me my body back. Thank you, Lea.
Sincerely, Mary Jane Clive, Page, Arizona 2004
Conquer Chronic Pain and Addiction
I was in a great deal of pain from an injury at work a couple of years ago and dependent on prescription pain killers when I first came to Lea for acupuncture. The pain and narcotics were limiting my life, affecting my marriage and the narcotic "lollypops" were dangerous to have around the house with my three year old daughter. I wanted to get my life back. Lea helped me with the pain and side-effects from the narcotics, but she also spent a lot of time talking with me (and my wife and other professionals involved in my workman's comp case) to help me take the steps needed to break away from the addictive pain killers. I have reclaimed my life.
Daniel P., Arizona 2004
Menopause and Stress Eased with Oriental Medicine

I had never tried acupuncture before meeting Lea, though I had used herbal teas from the health store. I was excited to try it after a few discussions about different symptoms I had, which I thought were not related to each other, but Lea said were all symptoms to a basic acupuncture diagnosis commonly found in women before and after menopause. I really enjoyed the treatments which were relaxing. I admit I found the herbal teas to have a stronger flavor than I'd expected, but did well when we switched to using the pills. My symptoms eased gradually with the combination of acupuncture and herbs. I brought my mother up for a visit with Lea and even got herbs to help my dog!!! I've referred several of my friends and people I know from church and work. My friends who've gone to see her have been happy they saw Lea.
Rebecca Klemm, Arizona 2004

Sports Injury Rebounds with Acupuncture

I was very skeptical about acupuncture when I came in the first time. I had injured my elbow during a sports match on the weekend and a friend urged me to see if Lea could help. I was amazed. The pain was practically gone at the end of the first treatment and I was able to play in the next weekend's match. I have come in a few times for sports injuries now. Acupuncture really works!
Chase G, Page, AZ 2004
Recover Quickly from Car Wreck Injuries
Lea Siebert is a true professional who knows her profession inside and out. I went in after a car wreck with a ton of bruises, aches and pulled muscles. After several sessions with her, my shoulder that had been so tender that I couldn't touch it, was completely healed, my muscles felt back to normal and the herbs she gave me helped all over.
I was extremely impressed with everything she did. She treated my situation with complete professionalism and figured out what would work the best for each area of complaint with acupuncture, massage therapy, herbs, cupping and much more. I would recommend her highly for what ever may be bothering you. I don't even bother going to the "Doctor" any more… I just go see Lea!
Tonya Hofmann, Round Rock, TX 2007
Osteoarthritis Relief

After about a year of constant pain in the thumbs of both hands, I received a diagnosis of Osteoarthritis. The pain was such that it interfered with (at best) and prevented (at worst) my daily activities. Treatment options range from taking over-the-counter medications to cortisone injections to the last resort - surgery. I did not consider any of those options appropriate for me and decided to seek the services of an Acupuncturist. My Chiropractor referred me to Lea Siebert. What a special gift that referral turned out to be. The thumb of my right hand responded positively to the very first treatment. The pain lessen with each visit of my prescribed program of treatments. I now am able to perform daily activities and receive monthly follow-up treatments. An additional and unexpected benefit of these treatments was improvement to an injured knee. Acupuncture is an excellent pain management alternative. I highly recommend Lea Siebert - she's exceptional.
Mary Johnson, Alexandria, VA 2009
Calm Restless Leg Syndrome Naturally
I came to Lea because of Restless Leg Syndrome. After being on Requip for several years, the side effects of the drug were getting increasingly harder to live with. Now, after five weeks off of Requip and with the aid of acupuncture and the prescribed herbs, I am sleeping at night. Thank you Lea.
Diana Falkner, San Angelo, TX 2010

Free from Carpal Tunnel Pain
After Suffering with carpal tunnel syndrome for the last 13 years, and the excruciating pain associated with it, I came to see Lea for some help. After the first session the pain was reduced by more than half. I had gotten to the point where simple tasks such as eating and tying my shoes were, at times, impossible to accomplish without help.
After two sessions with Lea, I am completely pain free. I am able to do all the things that I could no longer do on my own. I do have occassional small flare-ups, but the Chinese herbs she provides help to increase circulation through the affected area. This in turn has a soothing affect.
Lea has given me my life back with "NO SURGERY"!! I can never thank her enough!! She has been a God-send.
Michael Molina, San Angelo, TX 2010
Acupuncture for Quick Relief of Pain Related to Aging
Two problem areas not addressed by conventional massage or conventional medicine were measurably improved after just a single acupuncture treatment by Ms. Siebert. I am well pleased with the results. She is a skilled practitioner, and I will not hesitate to go back with problems having to do with an aging body in its 83rd year.
Elizabeth James, San Angelo, TX 2011
Athlete Pain Relief and Improved Cyclist Performance
I am a 57 year old active cyclist. Over the past two years I have experienced acute pain in both elbows. The pain was so intense that I was unable to ride long distances due to the stiffness and pain. I have had surgeries in the past and wanted an alternative cure. The acupuncture treatments have been very successful. The pain and stiffness have been relieved tremendously. I am convinced that acupuncture works.
Greg Wheeler, San Angelo, TX 2011
Acupuncture and Chinese Herbal Medicine for Hormonal Balance and Blood Pressure
I began seeing Lea for help with hormonal balancing and high blood pressure. Since beginning treatments (a combination of acupuncture and raw herbs), my periods have become more regular and I no longer need prescription medication to control blood pressure.
I feel that finding Lea's practice has allowed me to take control of my overall health. I like the comprehensive nature of Chinese medicine and how it treats the body as a whole with all symptoms being interrelated. I would strongly recommend the raw herbal formulas created by Lea -- I have found their effectiveness to be worth the small amount of extra time it takes to prepare them.
Kristin Browne, Colorado City, TX 2011
Endometriosis Pain Easement and End
I have been dealing with endometriosis pain for months. My chiropractor suggested acupuncture. I have been seeing Lea for three months and have had little to no pain. It is almost hard to believe that the pain is gone. With weekly treatments and herbal supplements, I feel great and have more energy with no pain.
Cindy Hartin, San Angelo, TX 2011

From Stress & Agitation to Calm & Restful Sleep
Since starting acupuncture with Lea I have noticed that I feel more calm, not as agitated. I have also slept better and felt much more rested in the morning.
I started with an ear acupuncture treatment, and it was most relaxing. I was surprised to see and feel a difference as soon as I did. I highly recommend Lea Siebert.
Sherry Abel, San Angelo, TX 2011
Relieve Chronic Knee Pain
Chronic knee pain interrupted my sleep and daily activities. After acupuncture treatment, hydration and herbal support, my pain was 90% gone within two weeks. I find this amazing! The calm atmosphere and peaceful music is soothing. I came for my first treatment desperate for relief and willing to try something new --- Not only is my pain fading, my general well-being is improving and my energy level is returning. Lea is very kind, and I feel safe with her. She has a gentle touch, and I don't feel my space is invaded. I feel very at ease with her.
Sara Jan Roberts, San Angelo, TX 2011
Acupuncture and Herbs for Chronic Severe Asthma Relief
Before coming to see Lea Siebert I was wheezing daily. When I went to see Lea, I went with the intention of giving this treatment a chance to work, and not just try 2 or 3 treatments expecting immediate results. After 2 or 3 months I felt an improvement. After 5 months, I'm not 100% cured, but definitely on the way to complete relief.
Steve Terry, San Angelo, Texas 2012
Combining "Acu-ssage" and Cupping for Muscle and Joint Pain Relief
I came to Lea for treatment of a variety of skeletal, muscle, joint aches & pains. Most are age related but affect my daily life. A knee injury left me with a stiff knee for months. One acupuncture treatment relieved the stiffness that has not come back. Aches and pains in my neck, shoulders, lower back, knees and feet were treated with a combination of acupuncture, bodywork and cupping. After 7 treatments I have had 90% pain relief.
Let Lea recommend a course of treatment if you have similar pain issues. Pain pills, even if they reduce pain, have bad side effects. Lea's treatments are natural and have overall health effects.
Catalina Sanchez, Benson, AZ 2013
HypnoPuncture Testimonials
"Hypnopuncture" for Grief/Depression PLUS Improved Physical Health
I have asked Lea for help with the loss of my wife of 51years and some assorted health problems. This was accomplished with acupuncture and hypnotherapy. I found an easing of grief and the physical problems after 3 or 4 sessions. Thanks Lea!
Albert Drouillard, Cochise, AZ 2013
HypnoPuncture for Chronic Insomnia
I had a problem sleeping for over 10 years. I exercised, drank hot tea and occasionally used medication that left me groggy.
After 2 months of acupuncture and hypnosis (2-3 hypnopuncture sessions per month) with Lea, along with relaxation exercises, I was able to sleep thru the night and if I woke up I was able to go back to sleep.
I am doing follow up sessions & am thrilled to be sleeping thru the night, waking up feeling rested & relaxed.
Lisa Fraser, Tucson, AZ 2014
Hypno-Acu-Sage for Sciatica-Neuropathy
Big change since that one accupunture tx that has persisted. No leg spasm when i stand up from sit position. Less pain with leg extention. Good job (1/2 week post treatment).
(Over 1 month post treatment): I am doing great! Pain and neuropathy is history.
Gonzo, Waimea, HI 2017
Acupuncture, Acupressure, Abundant Qi, Lea Siebert, Massage, Massage Therapist, Hypnosis, Hypnotherapy, hypnotist, hypnotherapist, Sedona, Sedona West, Oak Creek Village, Cottonwood, Clarkdale, Cornville, Rimrock, Camp Verde, Yavapai County, Chinese Medicine, Herbs, Chinese Herbal Medicine, Reiki, Alternative Medicine, Alternative Health, Abundant Life, Holistic Health, Relaxation, Bodywork, lomi lomi, Reflexology, PNT, Kaufman Pain Neutralization Technique, Herbal Medicine, health coach, Natural medicine, qigong, tai chi, visualization, PTSD, pain, pain relief, stress relief, neck pain, menopause, PMS, fertility, stress, anxiety, insomnia, back pain, migraine, headache, fatigue, energy, 86336
Acupuncture, Acupressure, Abundant Qi, Lea Siebert, Massage, Massage Therapist, Hypnosis, Hypnotherapy, hypnotist, hypnotherapist, Sedona, Sedona West, Oak Creek Village, Cottonwood, Clarkdale, Cornville, Rimrock, Camp Verde, Yavapai County, Chinese Medicine, Herbs, Chinese Herbal Medicine, Reiki, Alternative Medicine, Alternative Health, Abundant Life, Holistic Health, Relaxation, Bodywork, lomi lomi, Reflexology, PNT, Kaufman Pain Neutralization Technique, Herbal Medicine, health coach, Natural medicine, qigong, tai chi, visualization, PTSD, pain, pain relief, stress relief, neck pain, menopause, PMS, fertility, stress, anxiety, insomnia, back pain, migraine, headache, fatigue, energy, 86336
Acupuncture, Acupressure, Abundant Qi, Lea Siebert, Massage, Massage Therapist, Hypnosis, Hypnotherapy, hypnotist, hypnotherapist, Sedona, Sedona West, Oak Creek Village, Cottonwood, Clarkdale, Cornville, Rimrock, Camp Verde, Yavapai County, Chinese Medicine, Herbs, Chinese Herbal Medicine, Reiki, Alternative Medicine, Alternative Health, Abundant Life, Holistic Health, Relaxation, Bodywork, lomi lomi, Reflexology, PNT, Kaufman Pain Neutralization Technique, Herbal Medicine, health coach, Natural medicine, qigong, tai chi, visualization, PTSD, pain, pain relief, stress relief, neck pain, menopause, PMS, fertility, stress, anxiety, insomnia, back pain, migraine, headache, fatigue, energy, 86336
Acupuncture, Acupressure, Abundant Qi, Lea Siebert, Massage, Massage Therapist, Hypnosis, Hypnotherapy, hypnotist, hypnotherapist, Sedona, Sedona West, Oak Creek Village, Cottonwood, Clarkdale, Cornville, Rimrock, Camp Verde, Yavapai County, Chinese Medicine, Herbs, Chinese Herbal Medicine, Reiki, Alternative Medicine, Alternative Health, Abundant Life, Holistic Health, Relaxation, Bodywork, lomi lomi, Reflexology, PNT, Kaufman Pain Neutralization Technique, Herbal Medicine, health coach, Natural medicine, qigong, tai chi, visualization, PTSD, pain, pain relief, stress relief, neck pain, menopause, PMS, fertility, stress, anxiety, insomnia, back pain, migraine, headache, fatigue, energy, 86336
Acupuncture, Acupressure, Abundant Qi, Lea Siebert, Massage, Massage Therapist, Hypnosis, Hypnotherapy, hypnotist, hypnotherapist, Sedona, Sedona West, Oak Creek Village, Cottonwood, Clarkdale, Cornville, Rimrock, Camp Verde, Yavapai County, Chinese Medicine, Herbs, Chinese Herbal Medicine, Reiki, Alternative Medicine, Alternative Health, Abundant Life, Holistic Health, Relaxation, Bodywork, lomi lomi, Reflexology, PNT, Kaufman Pain Neutralization Technique, Herbal Medicine, health coach, Natural medicine, qigong, tai chi, visualization, PTSD, pain, pain relief, stress relief, neck pain, menopause, PMS, fertility, stress, anxiety, insomnia, back pain, migraine, headache, fatigue, energy, 86336
Acupuncture, Acupressure, Abundant Qi, Lea Siebert, Massage, Massage Therapist, Hypnosis, Hypnotherapy, hypnotist, hypnotherapist, Sedona, Sedona West, Oak Creek Village, Cottonwood, Clarkdale, Cornville, Rimrock, Camp Verde, Yavapai County, Chinese Medicine, Herbs, Chinese Herbal Medicine, Reiki, Alternative Medicine, Alternative Health, Abundant Life, Holistic Health, Relaxation, Bodywork, lomi lomi, Reflexology, PNT, Kaufman Pain Neutralization Technique, Herbal Medicine, health coach, Natural medicine, qigong, tai chi, visualization, PTSD, pain, pain relief, stress relief, neck pain, menopause, PMS, fertility, stress, anxiety, insomnia, back pain, migraine, headache, fatigue, energy, 86336